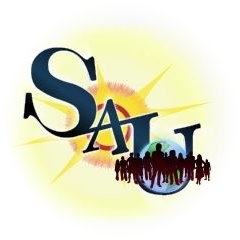 Public and Private/Personal Page ideas
The six PUBLIC page types are Stands, Public Service Members, Groups, Business, Organizations and Public Figures. Most of which are self explanatory.

Stands and Groups are the two types of pages that you can get creative with in your communities. They can be simple or complex. It can be about a social issue, community issue or personal issue/goal that you want others to Stand With you, around. The possibilities are endless. ...what are you passionate about?

Some pages you might want to create in multiple communities.*

In the 'Pages I Stand With' section below, you'll also find a special page designed to assist in creating ideas for your local community so that you can build a positive network of change.

*When creating a public page, put thought into which community you want it in (worldwide, countrywide, statewide and townwide). (This feature is currently only available in the US.)



PERSONAL/PRIVATE Pages are a new addition, which has multiple uses. Here is a growing list.

To do lists, journaling, goal setting, project building and planning or simply as a notepad.

And now that personal/private pages can be shared, many more options are available. (Combine this with the 'Pages Standing With Pages' feature to take your page networking to a whole new level.) For example...

One-on-one communication and networking, private group networking. Also, Sub-Pages that Stand With your main page. Such as, case studies, FAQs, surveys, contests, supporting documents, etc...

If you think of any other uses for public or private pages? Enter it to the right.

Stand With this page to receive periodic updates and case studies.

| | |
| --- | --- |
| Page Type | Group |
| Page Reach | Worldwide |
Boycott
Make An Allegation
Public and Private/Personal Page ideas has received no allegations.
Links
Add A Link
Public and Private/Personal Page ideas has received no links.